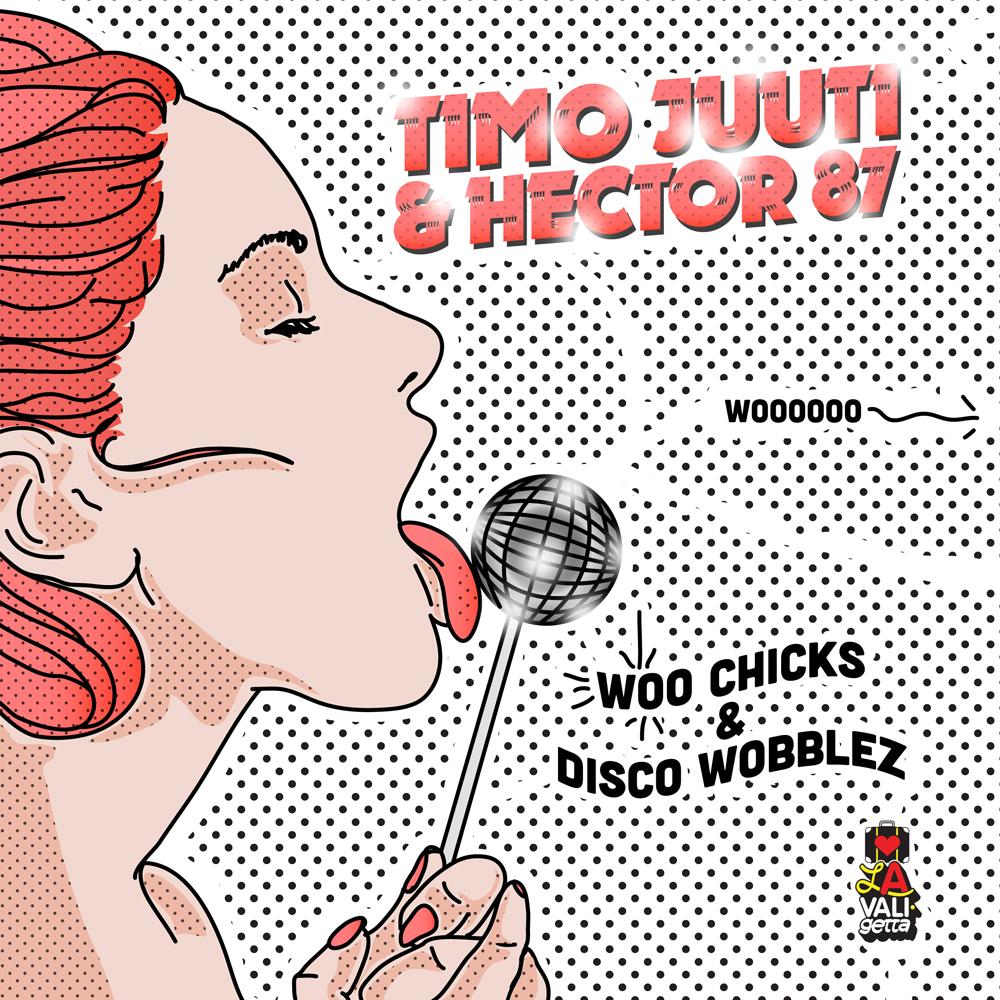 So, it's time for the big daily update, what's the status of releases and previews....here's a really nice bunch of them.
Let's start out with a current release from Funkagenda's label Funk Farm. I think
Micky Slim
's name sounds really familiar to electro fans, he done some magical stuff at Toolroom for example, back in 2006-2007. His newest track "Brass Rail" is a nice chunky, wobbly track perfectly compliments every harder house or electro set.
Millions Like Us
made a massive dubstep remix as a follow-up to his remix for label boss Funkagenda, while the package becomes a whole with the b-side "Niagra Falls". Check out all three!
Micky Slim - Brass Rail
by
thatboyslim
Micky Slim - Brass Rail [Millions Like Us Remix] [FF014]
by
Funkagenda
Micky Slim - Niagra Falls [Original Mix] [FF014]
by
Funkagenda
Italian independent label La Valigetta is really happy to announce its newest release, coming on 5th March from Finnish disco/electro duo
Timo Juuti & Hector 87
. The guys made some really sexy stuff over the last few months (for example their Dada Life and M83 bootlegs) but this is just mint. 3 original tracks "Disco Wobblez", "Woo Chicks" and creme de la creme "Cheap Bad Moves" - which is already licenced to a Hed Kandi compilation. The package contains 3 awesome remixes aswell, coming from
J. Paul Getto, Ghosts of Venice and
Neptuun City resident
PHNTM.
Big essential EP for every electro and disco lover!
Timo Juuti & Hector 87 - Woo Chicks & Disco Wobblez ep
by
La Valigetta
Closing out this package, I've got something for the new techno fans too! Great german collective
GND Records
gained huge success over the last few months with releases from The Sneekers or Hoshina Anniversary. Their newest release coming Bremen-based German duo
Turbo Turbo
and includes 2 originals "Swab" and "Charge". Both tracks are as chunky as it is possible, instant favorites for me, hope they'll be for you aswell, check yourself!
Turbo Turbo - Swab // Charge
by
GND Rec.
If you enjoyed this post, please throw a LIKE to Budapest Bonkers on
FACEBOOK
aswell!