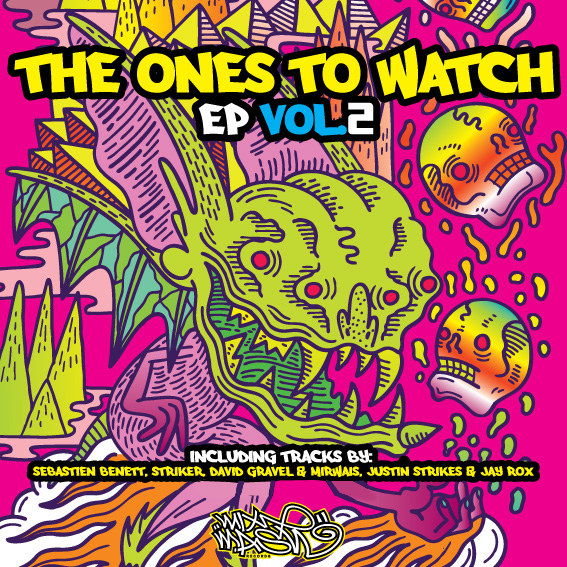 So let's just see what Laidback Luke's label got for us next week!
"The Ones To Watch" EP is all about the brand new trend-setting, extremely hot and talented names to watch out for! This volume is a hardcore doze of the smashing progressive sounds of bright electro entries!
Expect nothing but the "Slap" of the heavy-weight electro base from the French mixing virtuoso
Sebastien Benett
. The EP continues with the Laidback Luke inspired progressive track rich on the impressive baseline and vocoder namely "Meteorite" cooked in the headquarters of the Tunisian next big name
Striker
. Following up is a very ecstatic big-room "Euphoria" tune from the noted Dutch duo
Justin Strikes & Jay Rox
who just invented the next must-have anthem. And, just to put an extra cherry on top, we got another upcoming Dutch duo
Mirwais & David Gravell
with "Smashed Potatoes". They combine the sound of progressive house with a superb electro chainsaw line seasoning it up with a massive almost demolishing buildup!
So, there's no way to miss the release day of this loud "The Ones To Watch" EP on the 1st of March via Beatport.
And of course, Budapest Bonkers got all 4 previews here!
The Ones To Watch EP Vol. 2 // Sebastien Benett - Slap! (Original Mix)
by
MixmashRecords
The Ones To Watch EP Vol. 2 // Striker - Meteorite (Original Mix)
by
MixmashRecords
The Ones To Watch EP Vol. 2 // Justin Strikes & Jay Rox - Euphoria (Original Mix)
by
MixmashRecords
The Ones To Watch EP Vol. 2 // David Gravell & Mirwais - Smashed Potatoes (Original Mix)
by
MixmashRecords