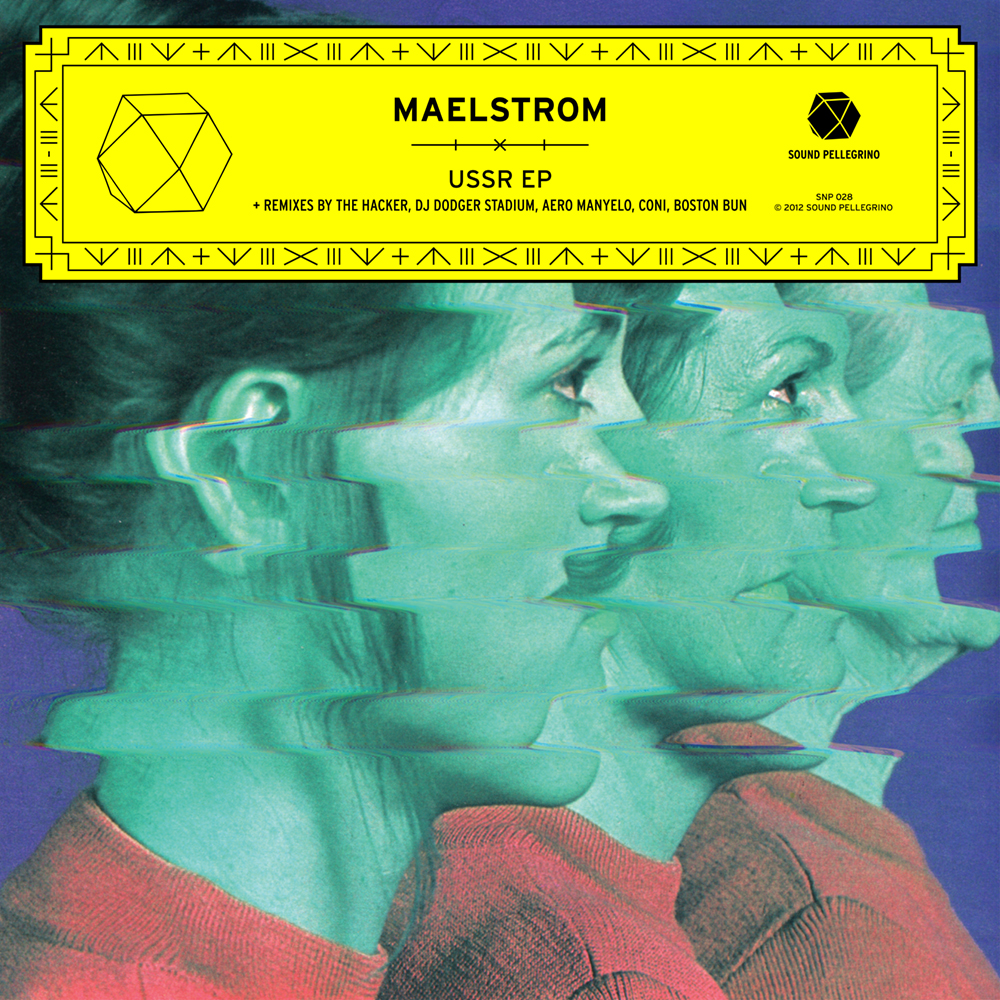 I have to admit that this week is going really fast, it's already Tuesday evening with so many great tracks and previews waiting to get posted here. So I'm gonna wrap things up, let's see some of them!
Maelstrom
made a great remix of Noob's "Spell" back in October at the Sound Pellegrino label, and now he got his own EP released aswell. USSR EP is a real biggie with 8 tracks, 3 originals, 5 remixes coming from DJ Dodger Stadium, Boston Bun, Aero Manyelo, The Hacker and Coni. I think everyone will find something interesting in this package, as it is already supported by names like Boys Noize, Switch, Sinden, Crookers, Joakim, Laurent Garnier, Bok Bok, Round Table Knights, Zombie Disco Squad, Christian Martin, Style Of Eye, Douster and many more. Oh, and it is released yesterday, so you can pick it up on all music stores!
MAELSTROM — 'USSR' EP preview
by
soundpellegrino
Nima Tahmasebi aka
NT89
from Amsterdam also got a new EP coming on Fool's Gold Records with 3 brand new, original tracks. Of course, all of them fits into the "new techno" sound, which is getting really popular nowadays and also as we can expect from Nima, one of the biggest future talents in the game. Check out Voices EP!
NT89 - Voices EP [FOOL'S GOLD]
by
NT89
And now, some big room beats from Dim Mak Records.
Felix Cartal
's new single "Domo" is a very fresh tune right now, but we already got two banging remixes from Etienne de Crecy and Pierce Fulton. While Etienne's remix is blasting the speakers with its techno and old school electro feel, going in a really chunky direction, Pierce's remix is just fitting every big room and arena, perfect festival track. I recommend both!
Felix Cartal - Domo Remixes
by
DimMakRecords
And, as a bonus, please enjoy
TJR
's newest track "Funky Vodka"! It really reminds me the big classic "I Was Drunk" from Riva Starr and Noze, with feelgood bit-drunkish house vibe, totally makes you wanna dance and drink. Taste the sample, it's already released yesterday on Chris Lake's label, Rising Music!
TJR - Funky Vodka (Exclusive Preview) - [Rising Music]
by
chrislake