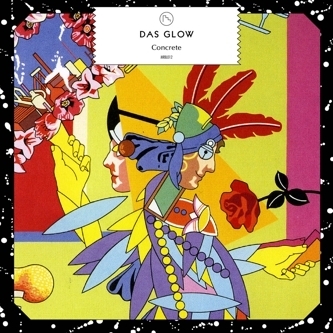 As many of you know, there's a remix competition going on for one of Das Glow's newest track "Concrete", which also happen to be the title of his newest EP, came out on Marble not so long ago. As the original track is being a big favorite for me, I was really happy to see that many up and coming producers started to work with it, and in a really short period of time some really massive remixes popped up. When Bobble's remix published on BPB earlier, I've decided to make a whole post with some of my favorite ones - but it just ended up being really hard to choose. So I choose 6 remixes, yes. Let's see!
First, here's the remix of Paris-based duo
NEEDS
, they put so much energy in this track, I think the guys really deserve bigger recognition, top stuff!
Das Glow - Concrete (Needs Remix)
by
NEEDS
My second selection is a bit biased, since I'm aware of Frenchman
Valy Mo's
work recently, and the guys is just on fire...he keeps producing so cool remixes, I just couldn't resist to post them all. And this one is a free download aswell.
Das Glow - Concrete (ValyMo ₯₰₪‴ remix)
by
ValyMo
As my third selection, I've chosen another French remix, this one from
Marquise.
Since I'm always in love with chunky sounds, this one is a sure thing for me. The 21-year old lad from Lille also got a bright future ahead of him!
Das Glow - Concrete (Marquise Remix)
by
Marquise (La Couleur)
We've got a big name remixing Concrete aswell, or let's say this one is a live edit, but it's pretty dope. Yes, it's coming from man of the moment
SCNTST
. He's nearly everywhere right now with so many quality productions and remixes and this one is no exception either!
Das Glow - Concrete (SCNTST "Ryntan Live" Remix)
by
SCNTST
As BPB's notable mentions, I chose two remixes from the Netherlands.
Just Regular Guys
from Rotterdam and
Heksenketel
from Haarlem made pretty nice remixes too, so I think really worth mention. Check them out!
Das Glow - Concrete (Just Regular Guys Remix)
by
Just Regular Guys
Das Glow - Concrete (Heksenketel Remix)
by
Heksenketel