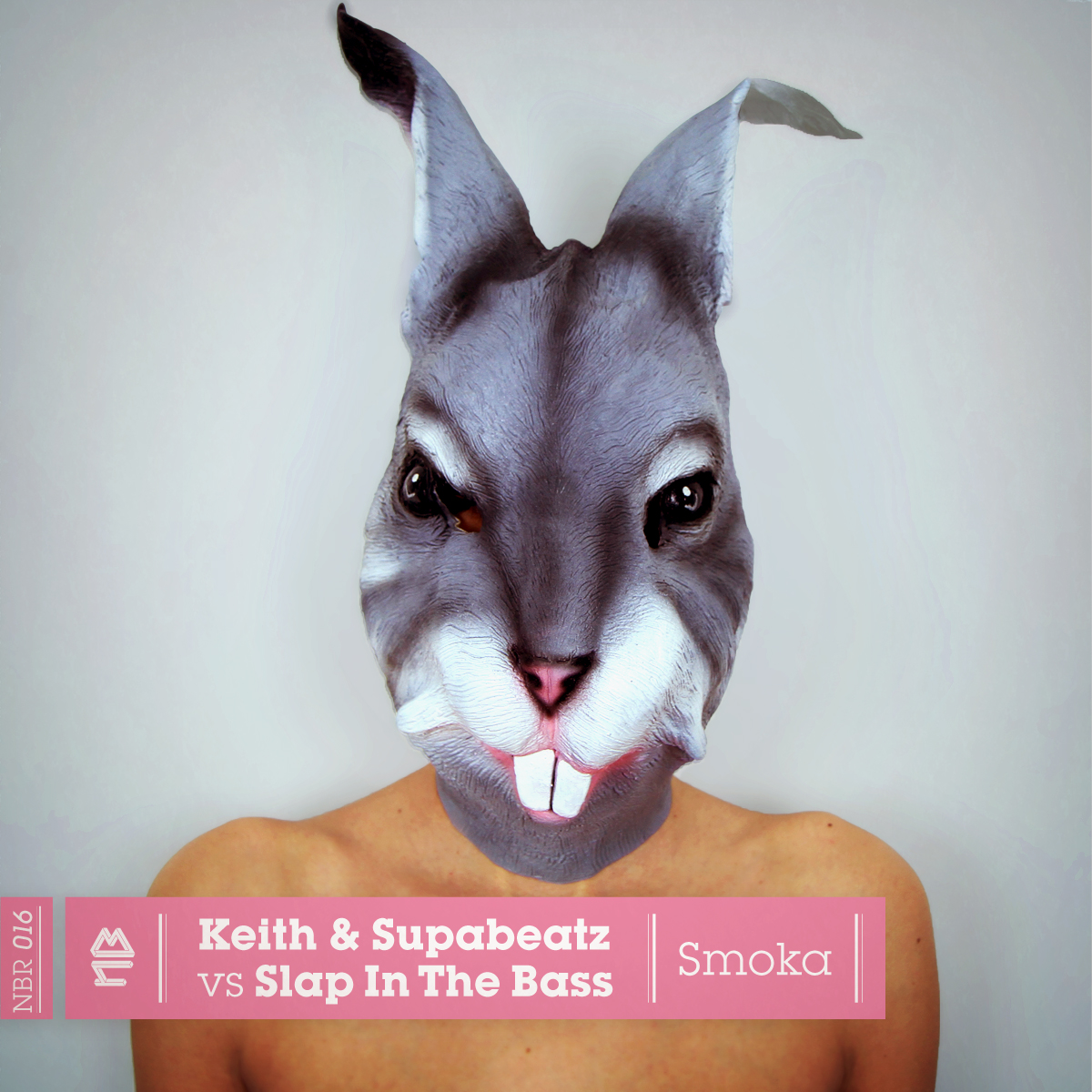 Yes, it's finally arrived! The big collab between Veszprém-based global bass masters
Slap in the Bass
and Italy's finest
Keith & Supabeatz.
With two original tracks "Smoka" and "Exhale", plus a big bunch of tasty remixes, this No Brainer Records release gonna rock those dancefloors. I think No Brainer Records' own words describe the release best, so let's see what we've got here:
"Smoka" is definitely dope, but more of a dope banger. I gotta admit I am quite surprised about how seriously they throw it down. As if someone mixed speed in their joint or something. Not that they would do joints.
With his remix
His Majesty Andre
proves that it's possible to smoke while you boogie hard and disco down. Though your feet will be what's on fire here rather then your cigarette.
Douster
does it ghetto house style. Using figurative speech to describe his rework you could straight up say he smokes a crack pipe - musically speaking.
We met
Astronomar
in the smokers lounge of our local Rotary Club. First question we asked him was about his musical intention for the remix he delivered. "I'm goin for a 4AM dark minimal acid throwback vibe" is what he replied. Word.
And now after all these smoking club gems, everybody 'Exhale'. Oh wait. This is not just a bonus track, not just a filler of some kind. This is the lead track! Something went majorly wrong here.
P.S.: there's also a
JumoDaddy
remix coming up, watch out for that one aswell. Top notch release!
Keith & Supabeatz vs Slap In The Bass - Smoka (NBR016)
by
No Brainer Records