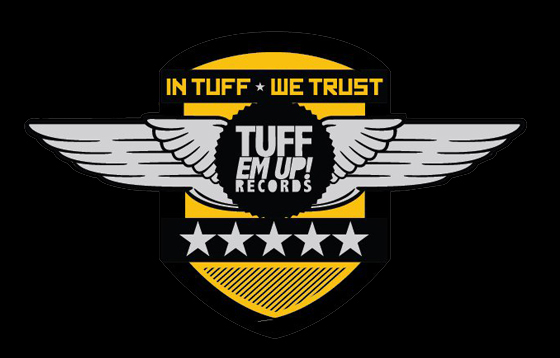 Hey everyone, it's Super Bowl Sunday, which is a really special day for me, as an avid football fan, but that doesn't keep me from going Bonkers. Here are some really nice freebies, new tunes, plus a really cool radio show, get ready!
The Swedish duo of Rasmus & Oliver, better known as
F.O.O.L.
come up with an awesome new EP teaser yesterday. The Vision EP is going to see the daylight on Australian Tuff Em Up Records, with two really nice orchestral electro tracks, as the duo describe their own sound. Check it out!
F.O.O.L - Vision EP Teaser
by
TUFFEM UP! Records
Aniki
is doing a great job recently as he started to pump out moombahdisco bootlegs. I've posted his booty for Oliver Twizt's "Love Trip" earlier this week and here's the follow up right now. You can get the bootleg for Double Pleasure's "Everyman" for free, you only have to throw a like to
Aniki's Facebook Page
Double Exposure - Everyman (Aniki Bootleg) (SEE INFO FOR DL)
by
aniki
There's a remix contest on Beatport for Steve Aoki & Wynter Gordon's new single called "Ladi Dadi". Dim Mak released a nice remix package earlier this week, with new mixes coming from Tommy Trash, Angger Dimas, Autoerotique and Pixel Cheese - and now it's your turn to get a release on Aoki's label. Now the Italian duo
The S
posted a really nice preview of their contest entry. You can listen the full version and vote for them
HERE
.
Steve Aoki - Ladi Dadi (The S Remix) FULL VERSION IN THE DESCRIPTION
by
The S
Hailing from San Diego,
Caveat
made himself a pretty good name, by getting on the release of Dada Life's "Happy Violence". But here's far from being finished, here's a great free tune from him, a remix for Feed Me's "Strange Behaviour". To get the full version you only have to like his
Facebook Page
.
Strange Behavior (Caveat Remix)
by
CaveatOfficial
And as a bonus, I've recently posting
Cold Blank's
new radio show, and this week is no exception. This time the guys have the forementioned The S on the guestmix duties, so I bet it will be a pretty banging one hour of electro music. Enjoy!
Burn The Fire Radio Show: Analog Euphora #005 — ft. The S
by
Cold Blank