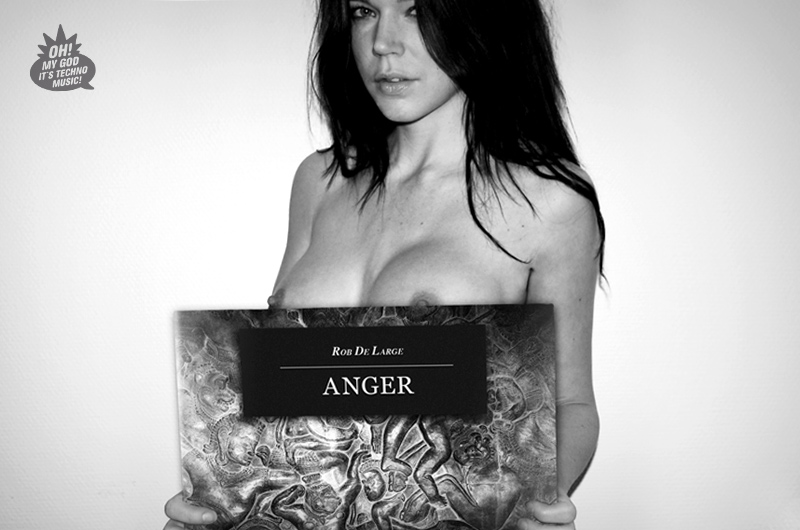 When there's a lot of talk about a certain EP, which is not even released yet, then you know, that it is going to be some huge stuff. Well, that's the case of
Rob de Large's
Anger EP, which is coming up on Oh My God It's Techno Music this March. But why should we wait till its release, when we've got samples from the whole package itself? Let's see this one!
The original mix is a perfect example of what we call new techno. Well-produced beats and percussion, nice bassline, and a massive and cold industrial feel. True to its name indeed!
Rob de Large - Anger (Original) Preview OMGITM March 2012
by
Rob de Large
California-based
Casino Gold
deliver a chunky remix, taking the whole atmosphere to a less enigmatic, yet still not heartwarming level, I'm sure that this will catch the attention of many DJs!
Rob De Large - Anger (Casino Gold Remix)
by
CASINO GOLD
Well, for the other official remixes, I have to post this Soundcloud clip from Rob de Large, actually it is more than 15 minutes long, so you'll surely get the idea of this fantastic EP. There's something for every electronic music fan: the banging electro rework of
Doc Trashz,
the driving techno of the
Crumps,
the mystic remix of
roeVy
, the back to the basics electro of
Felix Luker
, and the acidic version of
GMorozov
!
ROB DE LARGE - ANGER EP + Remixes Preview (Oh My God It's Techno Music)
by
Rob de Large
The tracks are already supported by the cream of the class: Paul Chambers, Mustard Pimp, Trumpdisco, Blatta & Inesha, The Oddword, NT89, Modek, Henzel & Disco Nova, Wazabi, BEENS, Sawgood, ll Saint M & many more!
If you enjoyed this post, please throw a LIKE to Budapest Bonkers on
FACEBOOK!