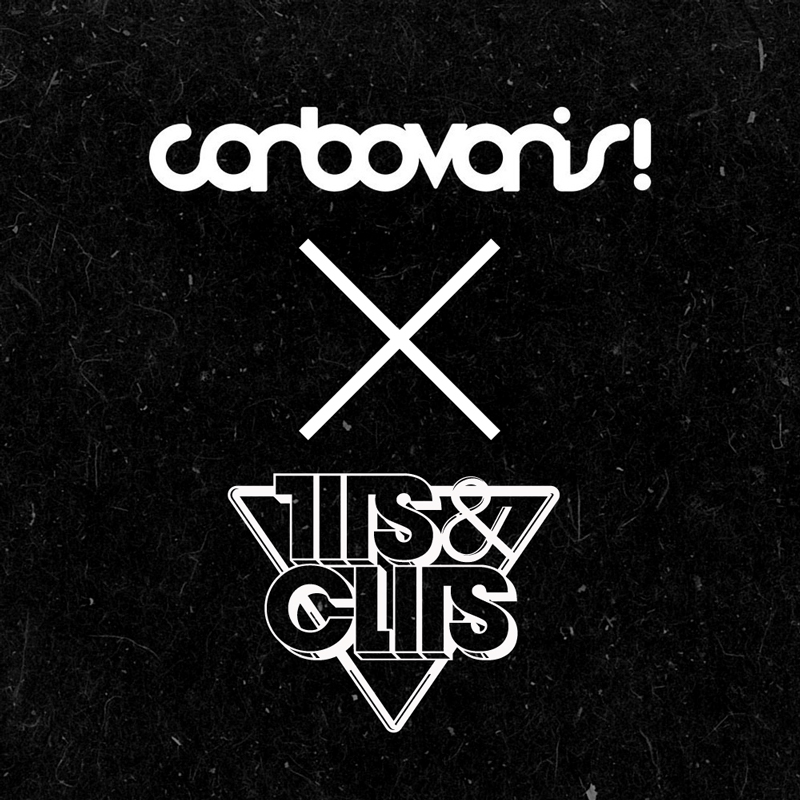 Budapest Bonkers occasionally take a little tour to see what's up in the Hungarian electro/dubstep scene, and brings you the latest and the finest. That's why, I've got 2 tracks and 2 mixes, which you better not miss out!
Production-wise the
Tits & Clits
duo belong to the premier league of Hungarian electro, and for a few days' time, we all know how they latest remix will sound. It was made for Budapest-based indie band Carbovaris, and the result - as usual - is simply massive! Just wait for the drop!
Carbovaris - Have Some Fun (Tits & Clits remix) (Preview)
by
Tits & Clits
Kovary
is slowly becoming a weekly feature here, he just keep on producing new bootlegs and he always brings pure quality. His latest booty jam for Kool & The Gang is no exception, and since it's a free download, all you have to do is listen, download and shake those booties!
Kool & the Gang - Jungle Boogie (Kovary nu jump up booty)FREE DL!!!!
by
Kovary
The moombahton/moombahcore/glitch madness is slowly invading Hungary aswell, maybe this was the main motivation behind FeelGood resident
B'Andre's
newest spring mixtape. This one will take you on a 50-minute journey to the world of 110 BPM and brutal basslines.
B'Andre - 11O BPM In The Spring
by
B'Andre
As a bonus I've got more great mixtape for you straight from the BPB mailbox...
Syrus
send this fantastic 80 minute mix, full of breakbeat and wobbly basslines, great work from him! If you want to catch him live, pay attention to the Origami Crew parties in Győr, cause that's your destination then!
Syrus - SPKTRM 8,0
by
syrus
01, A.Skillz - California soul (A.Skillz Remix)
02, Krafty Kuts vs Featurecast - Headbanger
03, De La Soul - Say No Godd (Bobby C Sound TV Remix)
04, Alex Mind vs Far Too Loud - Bring Back Boogie (Original Mix)
05, Drumattic Twins - Feelin' Kinda Strange (Bass Kleph & Nick Thayer Remix)
-&rt;DallasK - Front Back (Original Mix)
06, Bird Peterson - Hormones (Krafty Kuts Re-Rub)
07, Boemklatsch - Think Big (Noisia Remix)
08, Deadmau5 & Wolfgang Gartner - Animal Rights (DJ Ark ReRub)
09, Far Too Loud - Rock That Beat
10, The Chemical Brothers - Get Yourself High (Switches Rely On Rub Remix)
11, Excision - Subsonic (Elite Force Remix)
12, Lee Mortimer - The Apple Company Is Expanding (Original Mix)
13, Elite Force - No Turning Back (Hedflux Mix)
14, Flat Eric - Flat Beat Reloaded (Club Mix)
15, Major Lazer - Original Don (Crookers Remix)
16, Tony Senghore - If you came here (Peo de Pitte Remix)
17, Moby - After (The Loops of Fury Remix)
18, Kill The Noise - Deal with it (Original Mix)
19, Noisia vs Electric Soulside - Tommy's Theme Refix
20, Afrojack & R3hab - Prutataaa (Krafty Kuts Re-Rub)
21, Wolfgang Gartner - Space Junk (DJ Icey ReRub)
22, Kurd Maverick - Blue Monday (Vandalism Remix) (MG Re-Rub)
23, Cassius - The Sound of Violence (Kick-OH Retro Bootleg)
24, Katy B - Easy please me (Claude VonStroke Remix)
If you enjoyed this post, please throw a LIKE to Budapest Bonkers on
FACEBOOK!