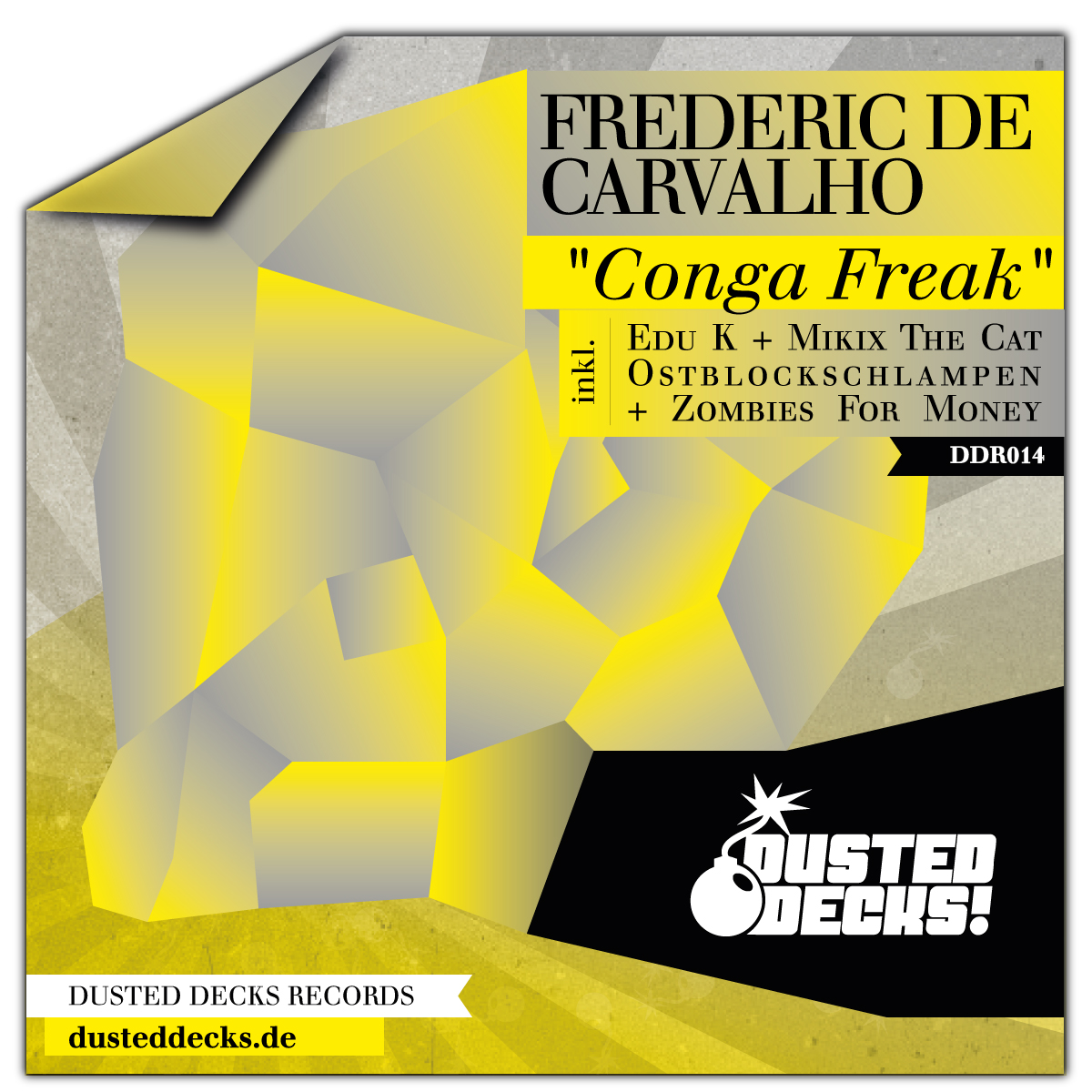 Hey friends, it's Monday, so this means lots of new music. You'll experience some little changes on the blog, if you're a regular reader of Budapest Bonkers, more and more post will pop up as recommendations or previews, containing only one EP. Let's start out this new custom with a release from Germany's Dusted Decks Records, out since Wednesday:
Frederic de Carvalho
's Conga Freak EP!
The EP contains two original tracks, as "Caracol" being the main deal here, while "Ignition Key" serves as a b-side, with its slower tempo. Caracol is a really nice warmup track for electro sets with some heavy percussion poured in there. The remix package worth a mention aswell! The
Ostblockschlampen
remix is a real massive new techno track, while the
Zombies for Money
and
Mikix The Cat
remixes concentrate more on the original track's percussive side, taking it to a global bass ride. The
Edu K
remix completes the package.
Release date:
8th February
Frederic De Carvalho - Conga Freak
by
Dusted Decks Records
If you enjoyed this post, please throw a like to Budapest Bonkers on
FACEBOOK!