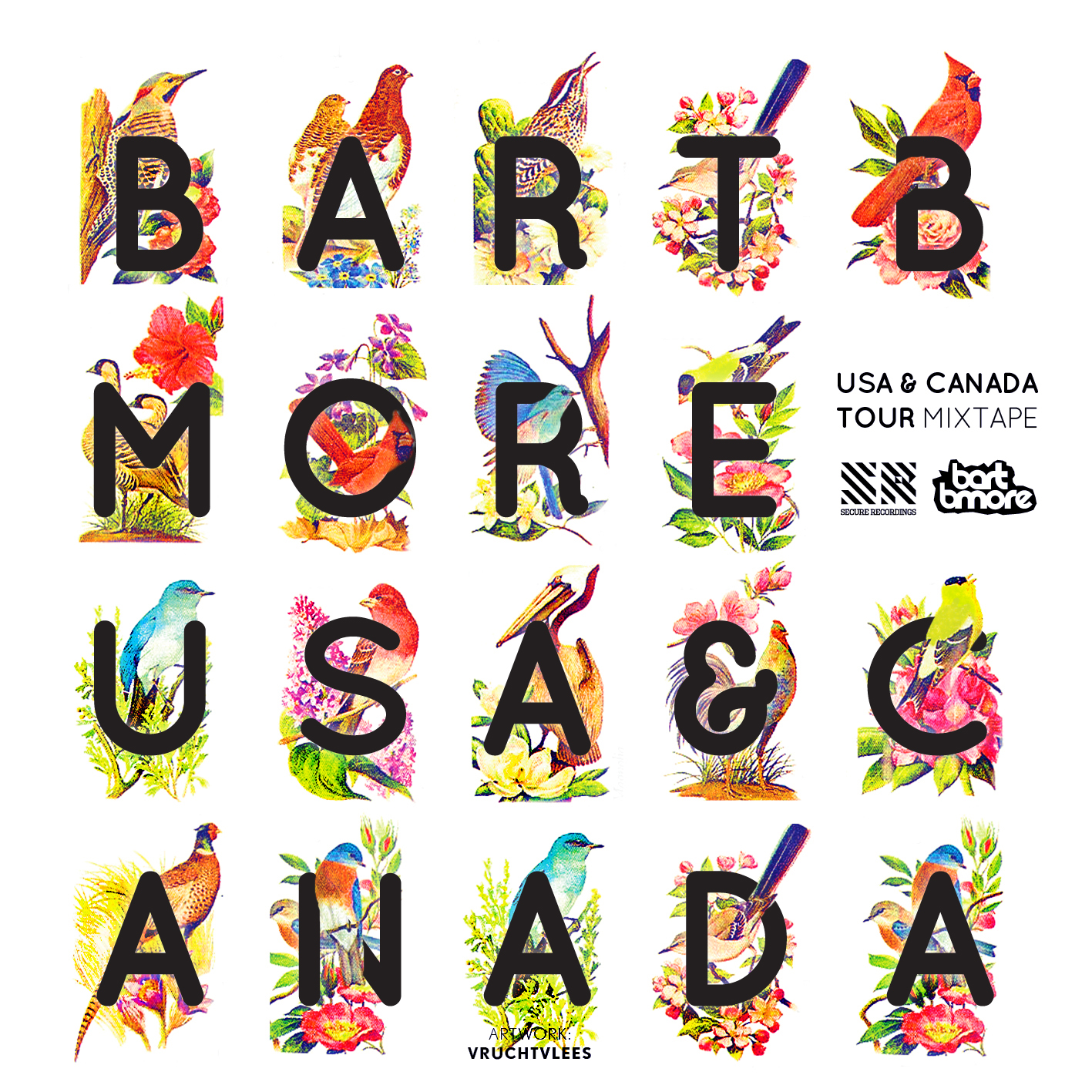 Hey kids, it's time for some really nice mixtapes! The spring is coming really soon, everybody feels a bit better after the long months of darkness and cold, so why not celebrate it with a bunch of cool mixes from favorite artists like
Bart B. More, Jonas Rathsman, Mumbai Science and Casino Gold!
Let's go!
Bart B. More is preparing for a US/Canada Tour in the next days, so he was kind enough to provide an hour of awesomeness for us, european fans, including many new exclusive tracks. Don't miss out this one!
Bart B More Feb '12 USA & Canada Tour Mixtape
by
Bart B More
1. Riptide & Hidden Cat - Space (Bart B More Remix)
2. Cubic Zirconia - Take Me High (Bart B More Remix)
3. Bart B More - Glow
4. Tommie Sunshine & Bart B More - Bodywork
5. Harvard Bass & Bart B More - Pari.
6. TAI & Bart B More - Spezi
7. MiSK - Jazz Hands
8. The Sneekers - Heroes
9. Kill Frenzy - Booty Clap
10. Miike Snow - Paddling Out (Bart B More Dub)
11. Felix Cartal & Bart B More - Cascade
12. Bart B More - Jack
13. Zombie Nation - Kernkraft 400 (Laidback Luke Bootleg)
14. Mr Blink - Gecko (Burns Start Stop Remix)
Also got a new mixtapes from up and coming Swedish master Jonas Rathsman. He made a blast at the end of 2011 with his EP at French Express, Tobago is a big big favorite in the nu-disco/house world (it even reach a #1 at one of the BPB Selections aswell!). If you're ready for his newest check out this mixtape!
Spring Mix 2012
by
Jonas Rathsman
Their recent release at Lektroluv made the occasion for
Mumbai Science
to release a brand new mixtape, here it comes, packed with massive tracks and 2 surprises!
The Unified Theory pt2 mixtape
by
Mumbai Science
1. Click Cick, M Ferry & Kasette boys - Ah! Yeah! Oh! Yeah! (Oliver $ remix)
2. Kill Frenzy - Booty Clap
3. Djedjotronic - Walk with me
4. XXXXXXXXX - XXXXXXXX
5. Mumbai Science - Reality
6. Amnesia - Ibiza (Mumbai Science Rework)
7. Polymorphic - Opposition (Nickel Remix)
8. AutoKratz - Splinters
9. Mumbai Science - Researchers
10. Mumbai Science - Lotus (Alex Gopher remix)
11. XXXXXXXXX - XXXXXXXXX
12. Lightyear - Moderation
13. Mao - Emeralds
14. Mumbai Science - Transcendence
And here comes - from the west coast of the USA -
Casino Gold!
The duo got an EP forthcoming on Modek's Bronson Records, but they also got releases on CRUX and GND Records plus many more to come, so you have to watch out for these guys in the near future!
Casino Gold Spring 2012 Promo Mixtape
by
CASINO GOLD
Casino Gold - Escapist
Mustard Pimp - The Amazons (Casino Gold Remix)
Blatta & Inesha - Anatomy
Ego Troopers - Polar
Nightbreaker - Turn off the lights
autoKratz – Splinters
Bart B More and TAI - Nobody Canna Cross it (TWR72 Remix)
Casino Gold - Ricochet
Housemiester - Weird Friends ft. P.O.S. (TWR72 Remix)
Casino Gold - Leveler (Henzel and Disco Nova Remix)
BS1 - By The Sea
Blatta & Inesha and Casino Gold - Consign to Oblivion