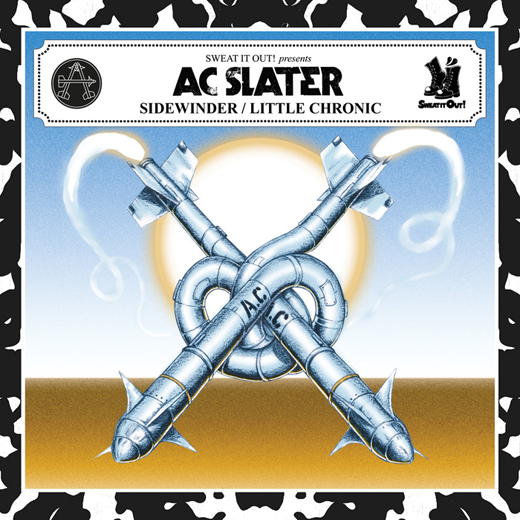 Let's take a look around that what are we going to listen in the next few weeks. Some of my favorite producers are preparing great releases, so let's start the tour!
After the great success of the Thunderbad EP, Dutch
Mightyfools
duo prepared an exclusive track for Dr. Lektroluv's newest "Live in Brazil" compilation. "Get Down" is a massive peak-time bomb, just exactly what I've expected from the guys. Release on Lektroluv Records on 20th February.
Mightyfools - Get Down [preorder now]
by
Mightyfools
The
AutoKratz
duo recently started their Bad Life project, along with a label aswell, so the guys are digging the business deep right now. Fortunately they also found some time to produce more Bad Life tracks, and spread their new techno sound around. "Splinters" is a great example of what will we see in the next months from this label. Great track, and also huge support already from the likes of Mumbai Science, NT89, Don Rimini, Mustard Pimp and many more.
Splinters
by
autokratz
German GND Records are also getting more and more attention in the last few months, since it they've got some really dope stuff, when it comes to chunky techno and house. Their newest little monster is a track called "Jupiter" produced by Brussels-based duo
I Need?
I'm simply in love with all the tracks, the remix duties were carried out by upcoming names: Clash The Disko Kids, Planisfear and LeBreton. Release date is 2nd March.
I Need? - Jupiter Minimix
by
GND Rec.
Still got one very exciting EP to go from
AC Slater
, who is presenting 2 new original tracks, called "Sidewinder" and "Little Chronic", coming on Sweat it out! soon, while both tracks are already supported by the likes of Jack Beats and Drop The Lime. I think I'll go with Sidewinder here, but this is a can't miss EP aswell. Enjoy!
AC Slater - Sidewinder / Little Chronic EP Preview
by
acslater