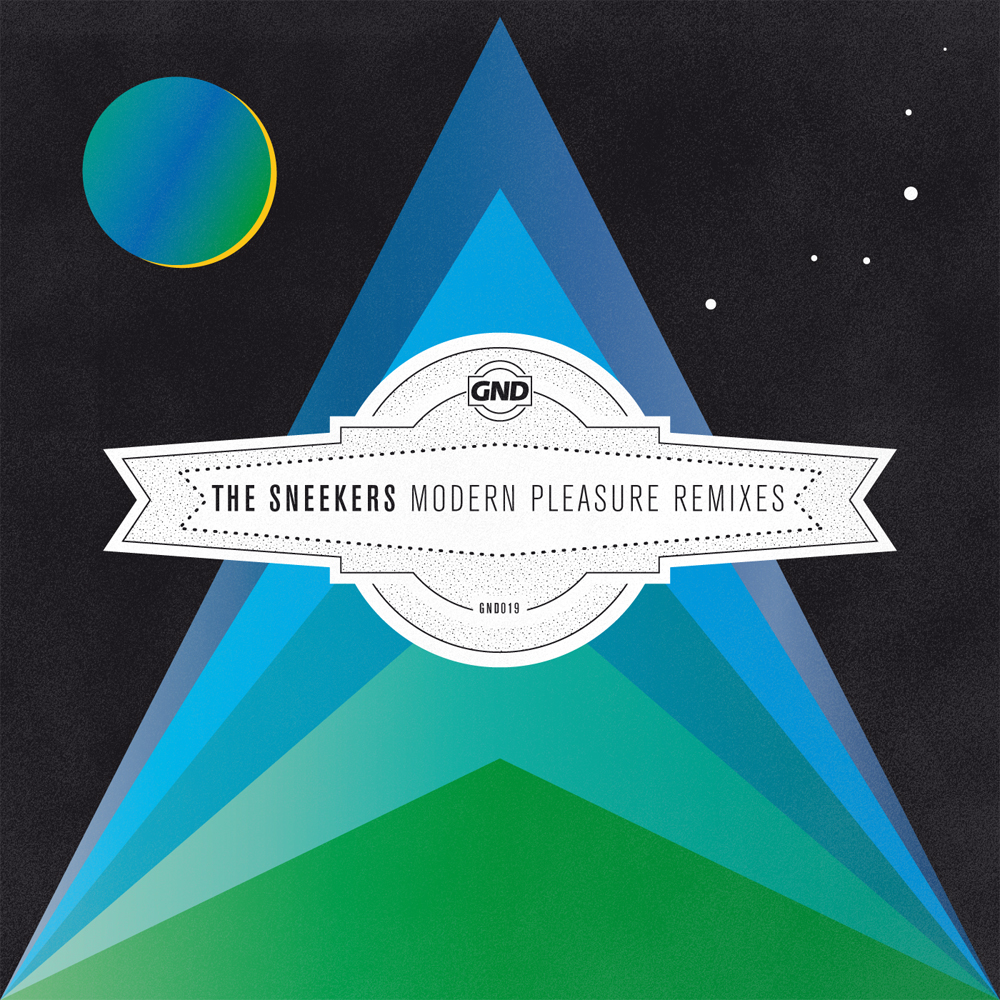 The Sneekers
is mostly known for their club hits "Poly Poly" and "G.A.S." which are still widely supported by artists around the globe (from Mumbai Science, Alex Gopher and Digitalism to Etienne de Crecy, TWR72, Bart B. More, The Loops of Fury and beyond). Recently, the Lithuanian duo finished remixes for Hervé and Elektropusher (Cheap Thrills),while they presenting the remixes of the last year released Modern Pleasure EP on GND Records.
The remixes on the EP are delivered by
Shinichi Osawa
(who is producing the amazing Singapore Swing Album and remixes for Etienne de Crecy, The Subs and Fisherspooner),
Elektropusher
(who destroyed dancefloors all over the world with his Single "18%" and remixes for The Subs and Tommie Sunshine),
Jibberdee
(who is a very talented upcoming producer from Holland),
I Need?
(who are better known for their single releases on GND Records - "Jupiter" & "Supa Dopa") and
Die Swans
(who is also a very talented upcoming producer from Manchester). I hope you'll enjoy this amazing remix package, release date is set for 13th April! Also watch out for the forthcoming new The Sneekers EP in May this year!
Support by: Mumbai Science, NT89, Fake Blood, The Loops of Fury, Sharooz, Etienne de Crecy, Keith & Supabeatz, Moonbootica, Ego Troopers, Don Rimini, Arveene & Misk, Lee Mortimer, Lazy Ants, Decalicious, Zero Cash, Dooze Jackers and more!
The Sneekers - Modern Pleasure Remixes
by
GND Rec.
Tracklist:
1. Poly Poly (Shinichi Osawa Remix)
2. Poly Poly (Jibberdee Remix)
3. Eahh (Elektropusher Remix)
4. Eahh (Die Swans Remix)
5. Modern Pleasure (I Need? Remix)
If you enjoyed this post, please throw a LIKE to Budapest Bonkers on
FACEBOOK
for more!