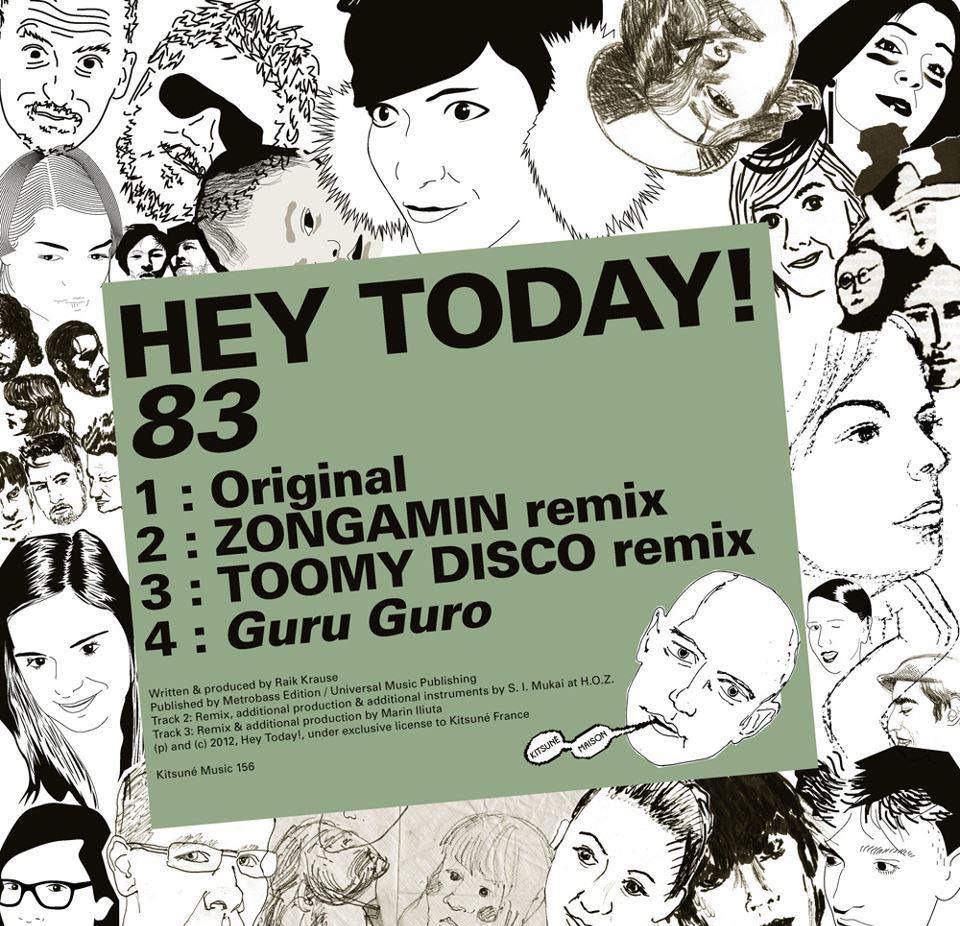 French label Kitsuné is really on fire nowadays. Today, Hamburg-based
Hey Today!
premiered his new EP, coming on soon on the forementioned imprint, titled "83".
The original mix is a pumping piece of electro, which - I assume - will be a huge favorite among DJs, it's a perfect floorfiller. The remix duties are taken over by
Zongamin
, who claims to be Hey Today's one of all-time favorites - his remix is a bit laidback, smoother than the original, but still got a great groove. The other remix comes from Argentinian mega-talent
Toomy Disco
who merges the original into a beautiful nu-disco track. Hey Today's "Guru Guro", which supposed to be the b-side of the release, though it still brings a lot of energy to this massive release with its techy sounds.
Release date is set for 23th April 2012. Check out the previews!
HEY TODAY! 83 E.P Minimix // out 23 april
by
HEY TODAY!
BONUS: Hey Today! recently made a guestmix for Boris Dlugosch's radio show, 1-hour new-techno and electro pleasure including his remix of "Italian Butterflies" and tracks from Gesaffelstein, NT89, I:Cube and many more! Just click on this link, and you'll be able to download the mix aswell!
HEY TODAY - GUESTMIX ON BORIS DLUGOSCH RADIO (2012-03-24)
If you enjoyed this post, please throw a LIKE to Budapest Bonkers on
FACEBOOK
for more!