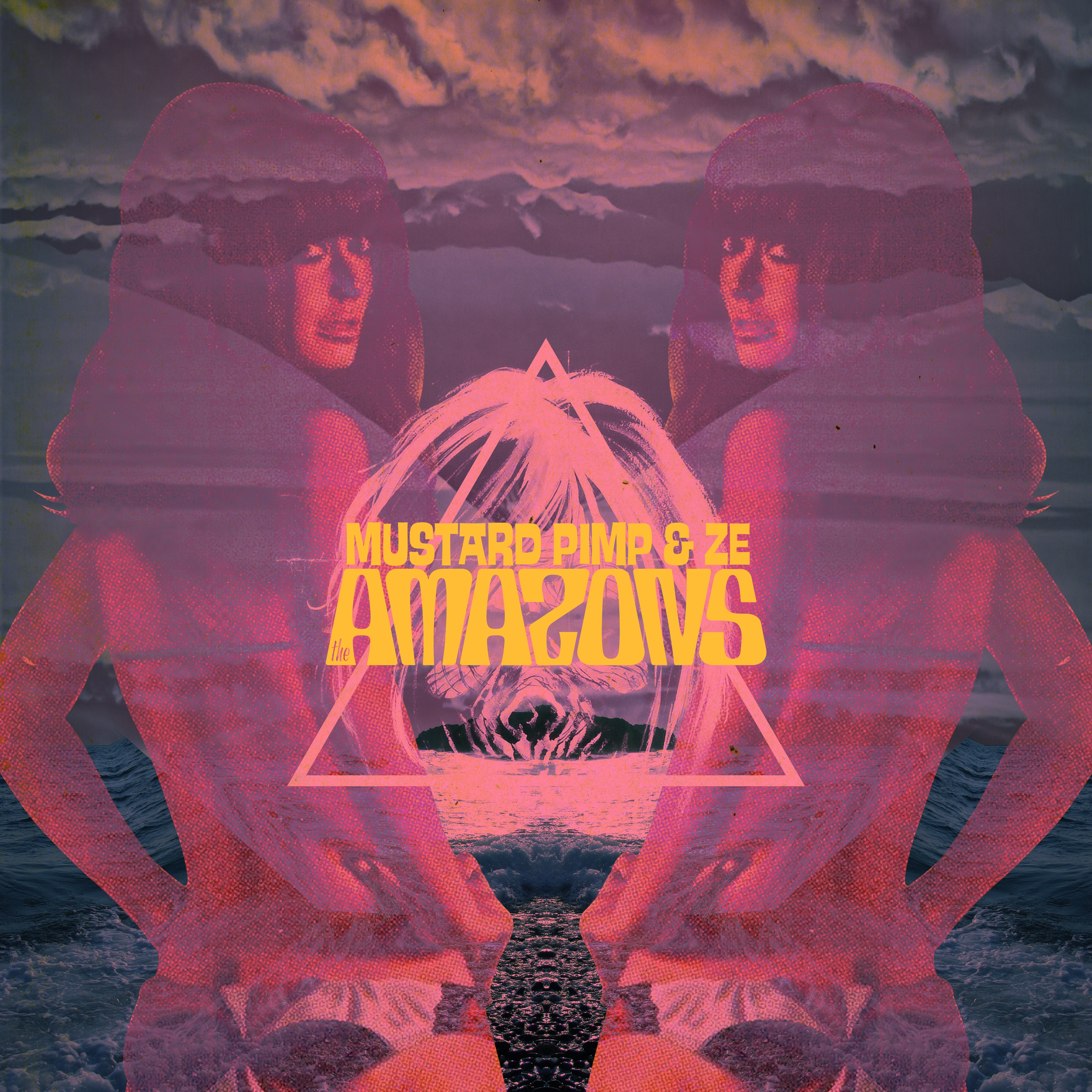 We didn't wait too long for the first single off
Mustard Pimp's
freebie album "No Title or Purpose". "The Amazons" featuring ZE! is a devilish piece of music, great crossover of many styles so it's really hard to put a genre tag on it, but it will definately make everyone dance in a club.
Dim Mak Records put together a huge remix pack, releasing not less than 7 remixes - though I have to admit the original is a quite fun track to remix. Big names, such as
Clockwork
and
Reset!
never disappointed me, they brought their trademark sound creating nice electro and turbofunk remixes. Up and coming
Casino Gold
gives a torching new techno treatment, aswell as
Jägerverb
whose remix is a bit more laid back, perfect for warmups. NYC-based
Black Matter's
remix fits the label catalogue best in my opinion with its fierce electro basslines, while we also got a nice eclectic remix from Korea, produced by
Risque Rhythm Machine.
I saved my favorite remix for last, coming from
Nom de Strip.
Not the usual stuff that you would expect him, but superb party track, excellent work! Check all the remixes, and pick a favorite - and don't be shy to tell which one you've selected!
Mustard Pimp feat. ZE! - The Amazons
by
mustard pimp
You can buy them on Beatport here:
http://www.beatport.com/release/the-amazons-feat-ze/892056
or at iTunes:
http://itunes.apple.com/us/album/the-amazons-remixes-feat.-ze/id515816214
If you enjoyed this post, throw a LIKE to Budapest Bonkers on
FACEBOOK
for more!