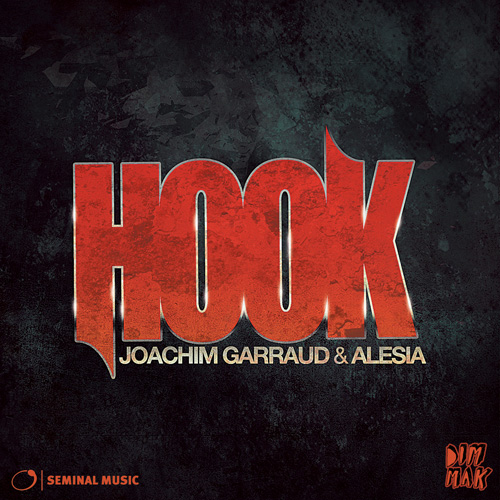 First of all, sorry for the lack of posts during the last 3 days, I had a really busy weekend, but now I'm back in business with 2 fantastic electro releases and 1 preview of a really promising EP, so I think you should take a glance at these!
Joachim Garraud
is really not a rookie, when it comes to electronic dance music. The guy is a kind of an icon in France, he worked with several artists so far while had really successful stints in the house scene. But he's into electro now and this means really good things for us. He's collab with Alesia, called "Hook" got released earlier today on Dim Mak Recordings. Though it's only 4 minutes long, but in these 4 minutes he brings as a powerful, banging big room track with some really nice melodic chops, I wouldn't be surprised if this one will land in many DJs' bags! Here's a full preview of the track!
Joachim Garraud & Alesia - Hook
by
DimMakRecords
Another release from today, and also deserve a mention is the new EP of
Gooseflesh.
The Turkish duo already had releases on labels like the forementioned Dim Mak, Coco Machete, Freakz Me Out or Boxon, the new "Get Them All EP" is coming on Italian SHAX TRAX. The EP contains 2 original tracks "Get Them All" and "Spin", both are pretty nice melodic electro tracks, with massive wobbly basslines. The real deal for me is the 3rd track though, which is a remix by
Jasko
who happens to be 1/2 of Gooseflesh. He delivers a massive 110 BPM remix of "Spin", even a bit harder than the original, really love the whole EP, but this one just stands out for me. Top stuff! Check out the previews!
SHAX040 - Gooseflesh "Get Them All EP"
by
SHAX TRAX
Well, I promised the preview of a forthcoming EP, so here it goes. It's coming from the duo of Dublin' Paul Kelly and Vancouver's Nina Knezevic, or better known as the
Deadbots
Their first ep 'Watch Yo Back' went to number 1 on beatport electro charts, while their remix for Hystereo's "CitySpeak" on Bang Gang Records was picked up by The Bloody Beetroots & The Aston Shuffle for the Ministry of Sound
Mix CD "Destroy". Now they are signed to Gung Ho Recordings for the release of "Heartbreaker EP", which comes with 2 massive electro/new techno tracks and a heartwarming (or heartbreaking) electro/disco chiller. Check yourself, quality stuff all the way!
DEADBOTS - HEARTBREAKER EP (Gung-Ho! Recordings 2012)
by
Gung-Ho! Recordings
If you enjoyed this post, please throw a LIKE to Budapest Bonkers on
FACEBOOK!