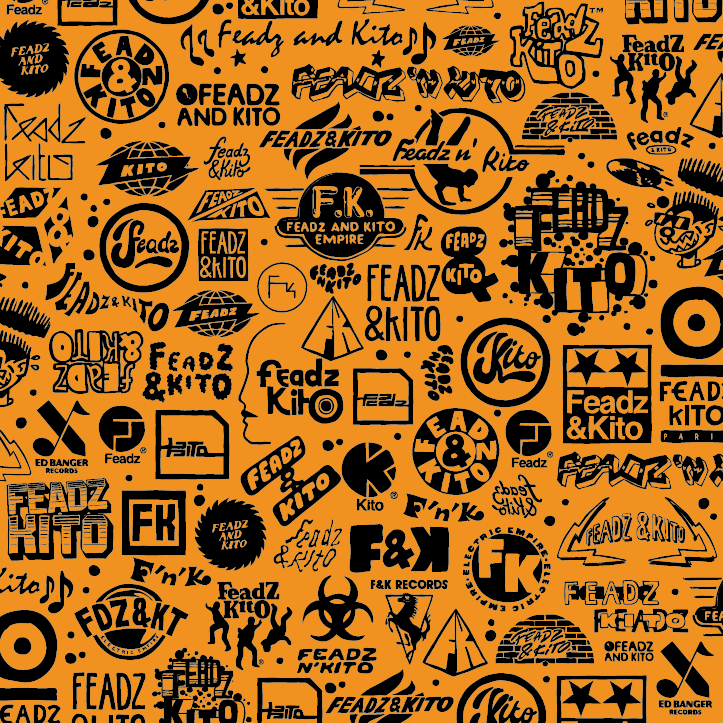 I recently discovered that I've been posting lots, and I really mean LOTS of electro, and somehow the really nice french touch and underground bass sound gets a smaller role. Now that should really change!
Feadz
teamed up with
Kito
on a collab EP called "Electric Empire". The teaser shows that it's going to be really eclectic, yet still a huge listening pleasure, while it slowly gets you dancing aswell. The EP will include 4 tracks "Electric Empire" (the original and the instrumental version), "Wettex" and "Oh Yeah" - this one with the vocals of Reija Lee. It'll be out on Ed Banger Records by the end of March. Take a listen until then!
FEADZ & KITO "Electric Empire" EP snippet
by
edbangerrecords
The newly-born Bromance Records hit the jackpot with a fantastic first release back in autumn featuring Brodinski and Gesaffelstein (it also got posted here on BPB, if that counts!). Well, a few months went down, the guys finished a Bromance Tour, and now it's time for the second release. The Pipes track, called "Sleeping" is one hell of a techno banger, the vocals really remind me of Tiga, this one will get huge support I bet. On the flip, we've got the G. Vump track "Feeling" which is totally the opposite, air-light atmosphere, fancy beats - the spring is on my mind! Check out both!
Pipes - Sleeping (Preview)
by
BromanceRecords
G.Vump - Feeling (Preview)
by
BromanceRecords
BONUS:
Lifelike
is one of the biggest names in the industry, when it comes to french touch, so it's a really huge treat for us to get a "French Touch Classix DJ Mix" from him. Free download everyone!
LIFELIKE DJ Set French Touch Classix Vol.1
by
LIFELIKE
Patrick Alavi - "Come 2 Me" - Work-It-Baby
DJ Falcon - "Unplugged" - Roulé
Daft Punk - "Revolution 909" - Dafttraxx/EMI
Cheek - "Venus" (Sunshine People remix) -
Fafa Monteco - "To The Rhythm" - Blackjack
Superdiscount - "Prix Choc" (High Mix) - Solid/V2
Tony Senghore - "Where Is The Love" - Fiji Recordings
Jess & Crabe - "Big Booya" (Original Mix) - Fiat Lux
Paul Johnson - "Party Escapade" - Dust Traxx
The Paradise - "In Love With U" - Vulture
Thomas Bangalter & DJ Falcon - "So Much Love To Give" - Roulé
Thomas Bangalter - "Spinal Scratch" - Roulé
DJ Falcon - "First" - Roulé
I:Cube - "Disco Cubism" - Versatile rec.
Demon - "You Are My High" (Miami 2000 promo) - 20000 ST
Demon - "Midnight Funk (feat. Alex Gopher) - 20000 ST
Paul Johnson - "All For Love" - Dust Traxx
Alan Braxe & Fred Falke - "Palladium" - Vulture
Fafa Monteco - "Good Times" (Original mix) - Blackjack
Ferris Bueller - "Motor City Funk Show" - Pliable
Superfunk - "Come Back" (Supamix) - Fiat Lux
If you enjoyed this post, please throw a LIKE to Budapest Bonkers on FACEBOOK!