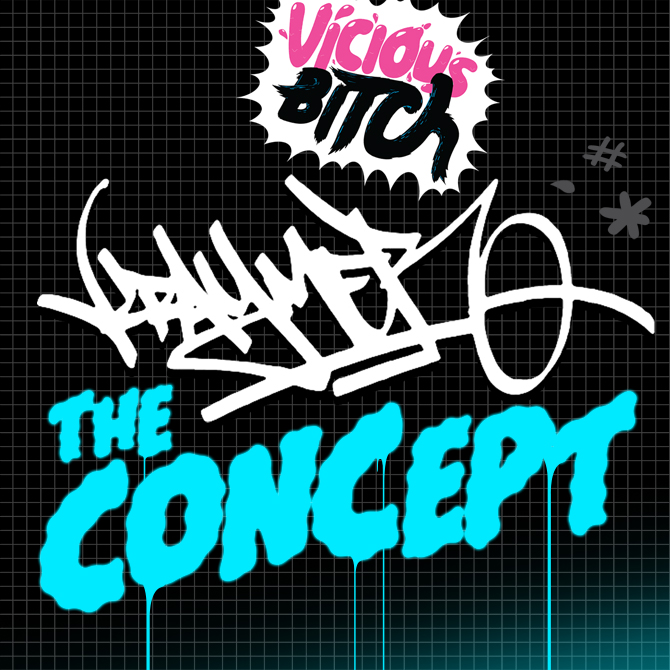 Yesterday was a huge day for Australian label Vicious Recordings, coming up with 3 new releases, all of them are bombs in their respective genres, so let's take a look at them.
I have to start out with the sublabel Vicious Bitch's release, which is totally up to my street. Melbourne-based homeboy
Kraymer
delivers a huge electro banger, called "The Concept", with some really big names on the remix duties. Will Bailey adds his still-bangin-but-also-dutch-flavoured sound to the original, while Jay Robinson takes a chunky ride taking the track a bit deeper, but still keeping it as peak-time material. The dubstep and moombahton fans also get their part with the Sick Nifty and Tigre Hoods remixes, and the packages becomes a whole with the "b-side" called "Bleed". Great release, I think this one will find its way into many DJs' bags!
The Concept EP (Vicious Bitch) *OUT NOW ON BEATPORT*
by
Kraymer
Next up is a great big room house track from
Christian Luke
with
MC Freeflow
on the vocal duties. The original - coming with both vocal and instrumental versions - perfectly fits club dancefloors, while the Malaysian duo Goldfish & Blink making it into an arena banger. Other remixes include Mario Fischetti's bouncy version and Polyfonik's electro treatment.
Christian Luke – The Mission (Original Vocal Mix)
by
viciousrecordings
If this isn't enough electro house for you, then you have to check the new release by
Vandalism.
"Insane" is a brutal party track, totally big room stuff - it's already supported by Designer Drugs, Tim Healey, Rico Tubbs among many more. Remixes are coming from Cold Blank, Swedish rising star Franz Novotny and Australia's Dirt Cheap. Check them out!
Vandalism - Insane (Original Mix)
by
viciousrecordings
Insane (Franz Novotny, Cold Blank & Dirt Cheap Remixes) Preview
by
VANDALISM